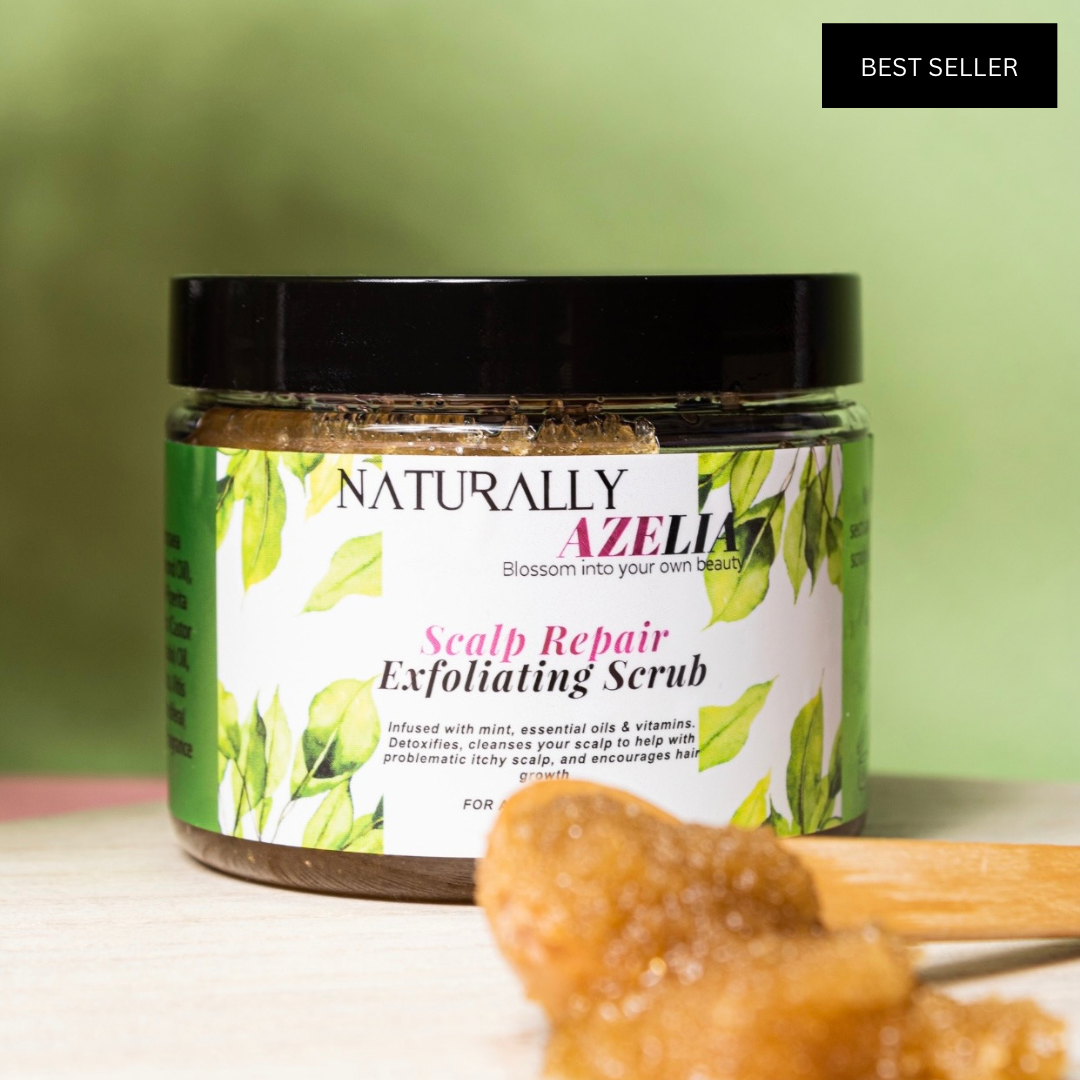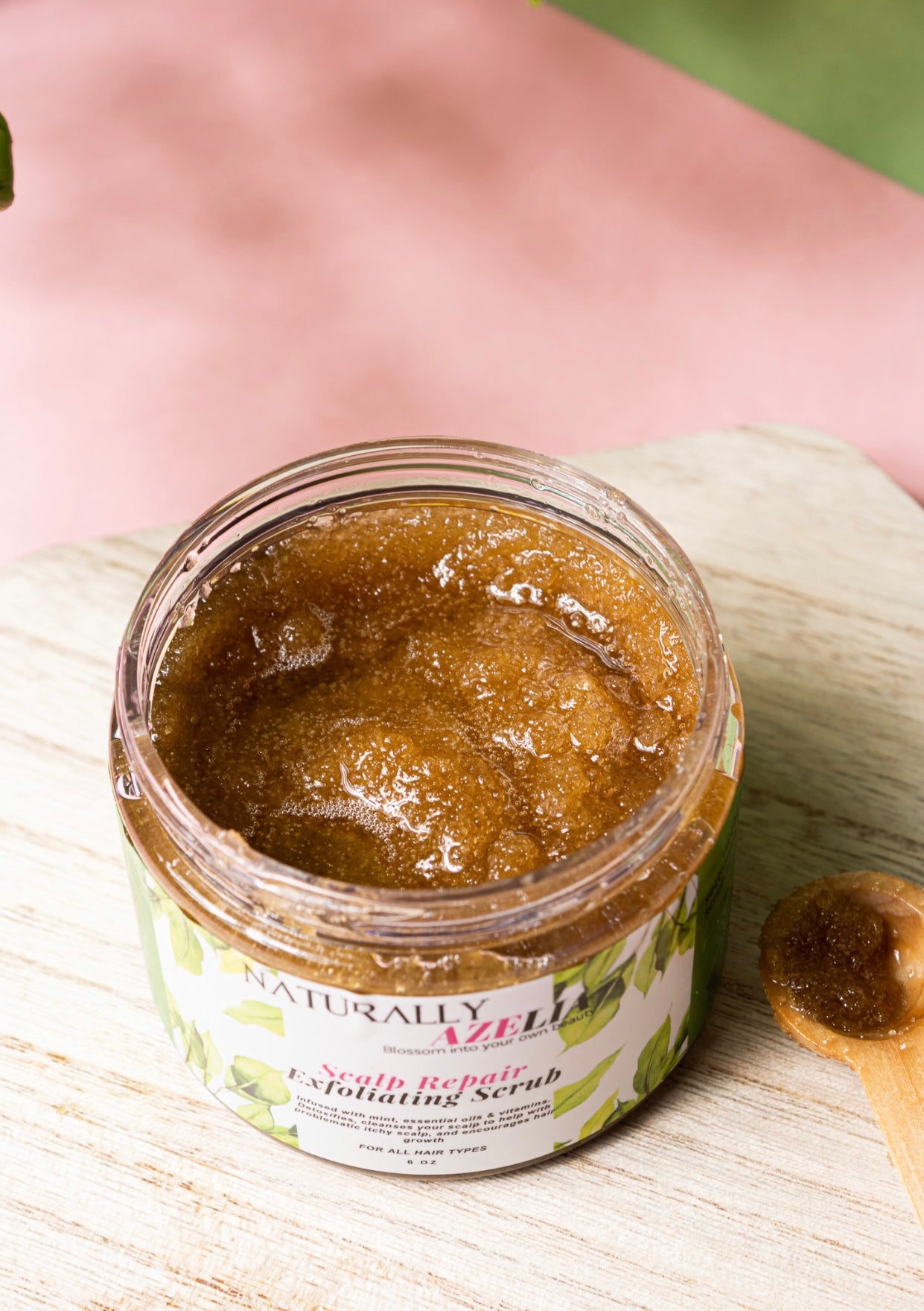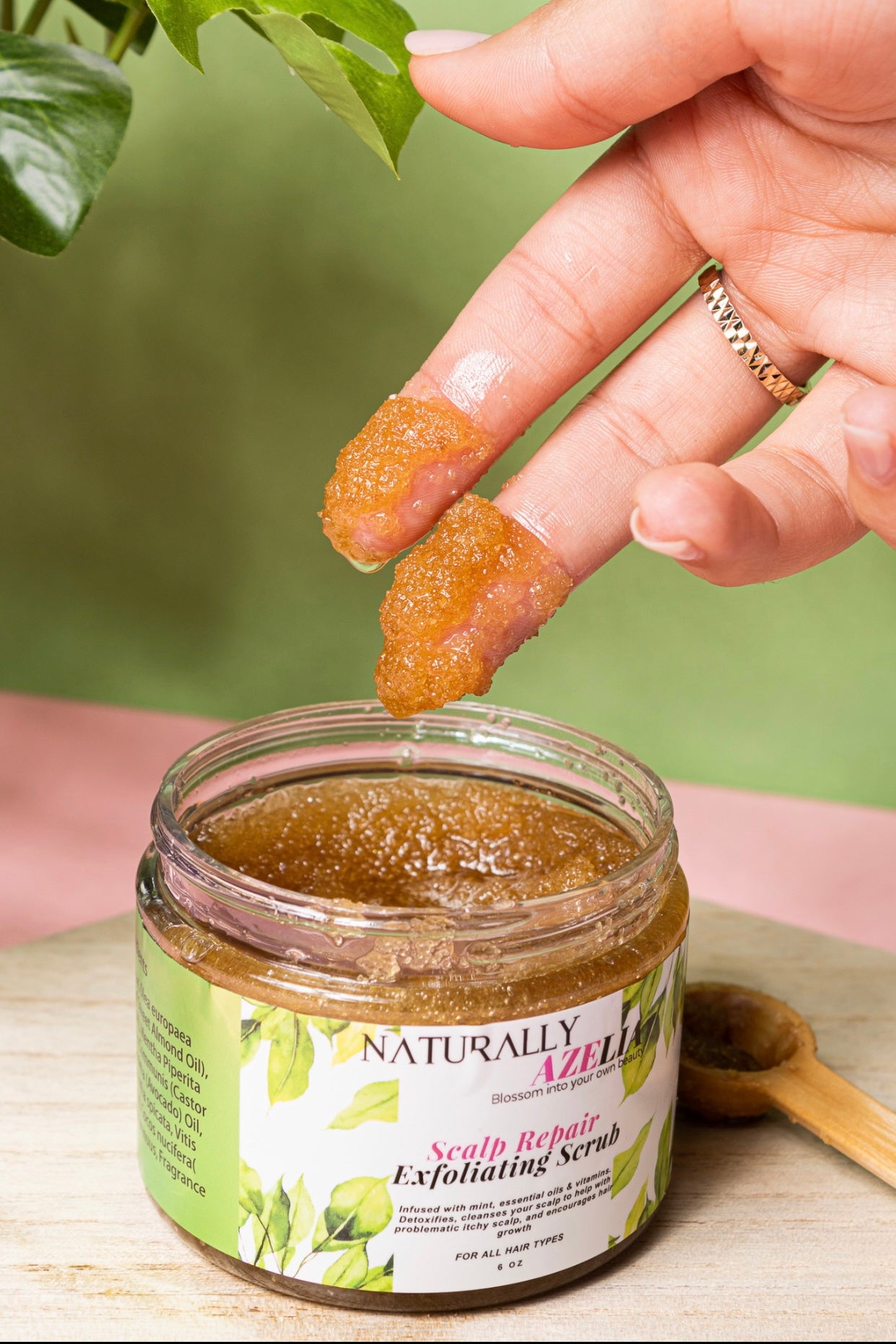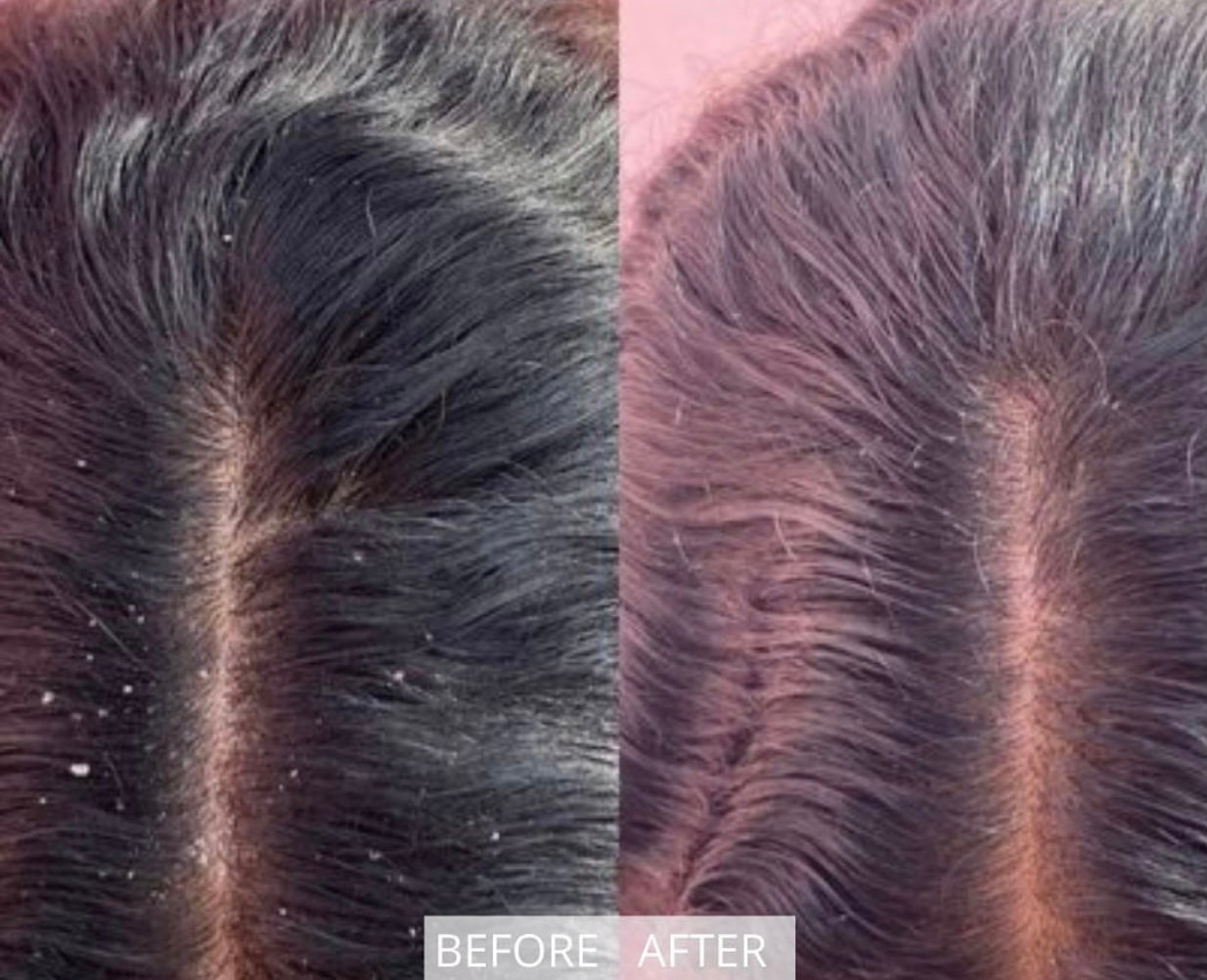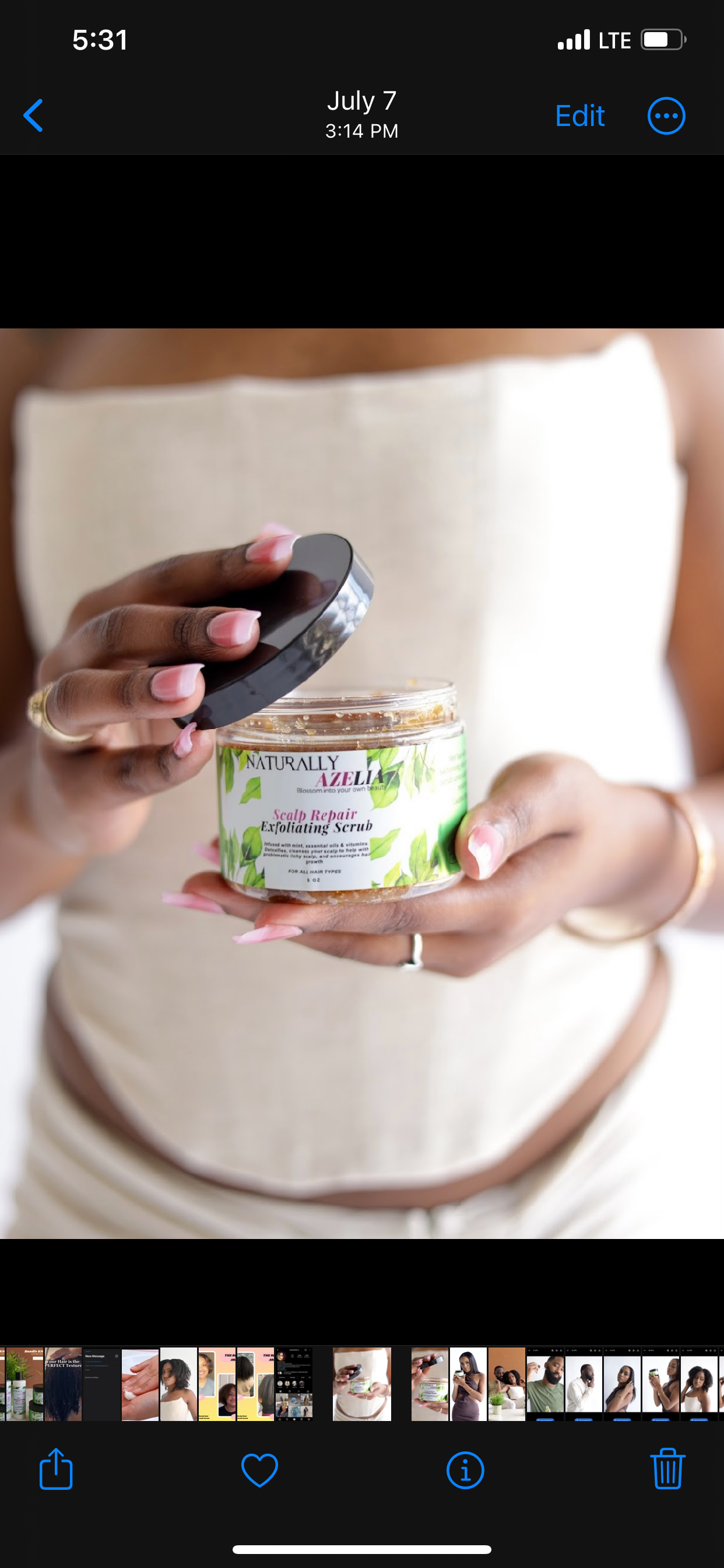 Scalp Repair Exfoliating Scrub
What it does:  Scalp Repair Exfoliating Scrub is a 100% organic scrub used to exfoliate, cleanse and stimulate your scalp.  It is  infused with mint, ginger, and lemon to remove product buildup, dandruff and help itchy problematic  scalp. Our scrub also balances PH, removes excess oil, makes hair manageable for your wash day routine, and encourages hair growth.
Directions: Wet hair with warm water and begin sectioning your hair to apply scrub. Massage scrub unto scalp in a circular motion for 1-2 minutes & rinse thoroughly. Proceed to Co-wash or shampoo and condition the hair.
Ingredients: Organic Brown Sugar, Olea europaea L. (Olive), Prunus dulcis(Sweet Almond Oil), Citrus Limon(Lemon), Mentha Piperita (Peppermint) Oil, Ricinus Communis (Castor Seed Oil), Persea Gratissima(Avocado) Oil, Zingiber Offiinale, Mentha Spicata, Vitis vinifear(Grapeseed) Oil, Cocos nucifera(Coconut) Oil, Sweet Orange Oil, Helianthus annuus, Fragrance 
100% ORGANIC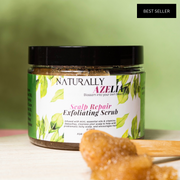 Scalp Repair Exfoliating Scrub